Meet the crew
written by Daniel B.
10.02.2022
0 comment(s)
Meet Fifa and Binks. Fifa is an island dog through and through. Originally born in Fiji, she's been traveling islands of the world her entire life and has more stamps in her passport than some people. Her main loves in life consist of napping on the couch, chasing crabs and chewing on coconuts.
And there is Binks. A true special being of this world. Born on the split island of St. Maarten, he's sweet, gentle and mildly confused at all times in his life, he's not really sure what to think about boat life, but if there are treats on board, he's totally down without a shadow of a doubt.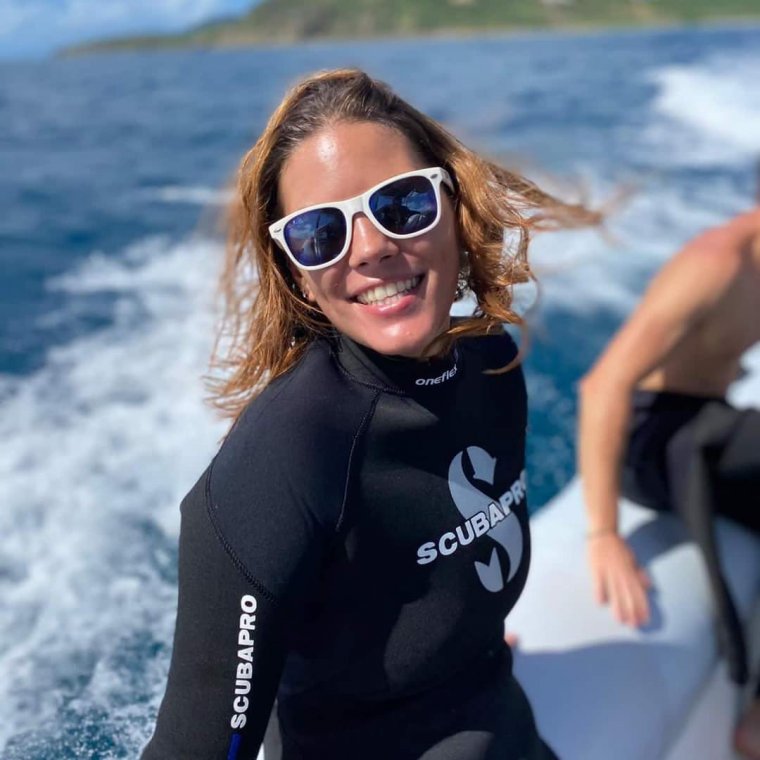 My name is Rita and I am a Portuguese veterinary surgeon and Divemaster.

Ever since I was a little girl I wanted to become a vet and travelling was always in my blood. It didn't take me long after graduating to realise that I could combine both worlds and just like that I was working in Fiji for a charity. There I discovered my love for scuba diving and took my first breaths underwater. My passion for wildlife conservation just added to my addiction to the deep blue so eventually I took a few months to travel to Greece and pursue the first step into becoming a pro diver. I have lived in many places in the world, from Fiji to the Caribbean passing through several countries in Europe and even Bermuda. As boats grew to become a big part of my life so did my curiosity for sailing. And this is where the biggest adventure of my life starts: on the Swizzle.

My name is Daniel. In a nutshell I'm an early 30's kid at heart with a huge love for the ocean and all ocean related things. I became a dive instructor (kind of) by accident while backpacking up the east coast of Australia and have basically worked on or in the ocean every since. Boat life fell hand in hand with diving but I really got in to sailing and all aspects of full on LIVING on the watery part of the world. And so after living and working in the Caribbean and Bahamas for while, I started thinking about chasing down my dream of traveling the world... hence the beginning of this adventure! :)